"I was hungry and you gave me something to eat."
Luke 12:49
We are volunteers living out God's call to love people.
Specifically, we are loving kids in our community by providing to some who are struggling to meet a very basic need – finding food to eat. We believe that "to those whom are given much, much is required." (Luke 12:49) Our "much" includes time and resources to create a mobile pantry that fills the gap for children relying on the school system for basic food needs. ​​
We are also moms and the thought of hungry kids keeps us up at night. Hunger is a bigger problem in our community than you might think.
There are lots of great organizations helping to feed people in our community. The reason there are so many pantries and churches trying to feed people is because the need is so great. We live in this community and strive to make a positive impact on kids in our area by providing food to those who are hungry. ​​
It all started with few families trying to help 7 kids.
We grew into an organization that helps over 750 kids supported by over 2,000 faithful volunteers. ​​
We provide food to local children who do not have enough to eat at home. All of the kids we help with the GO BOXES (school break food boxes) and GO BAGS (weekend food packs delivered during the school year) are referred to our program by the Family Resource Officer / Guidance Counselor at their school. For reasons identified by the school, the children we help with the GO BOXES and GO BAGS will not receive the food they need on the days that school is not open. During the school year these kids receive breakfast and lunch during the school day. When school is not in session, many of them do not eat. GO Pantry is stepping up to provide food to these children when it is not available to them at school.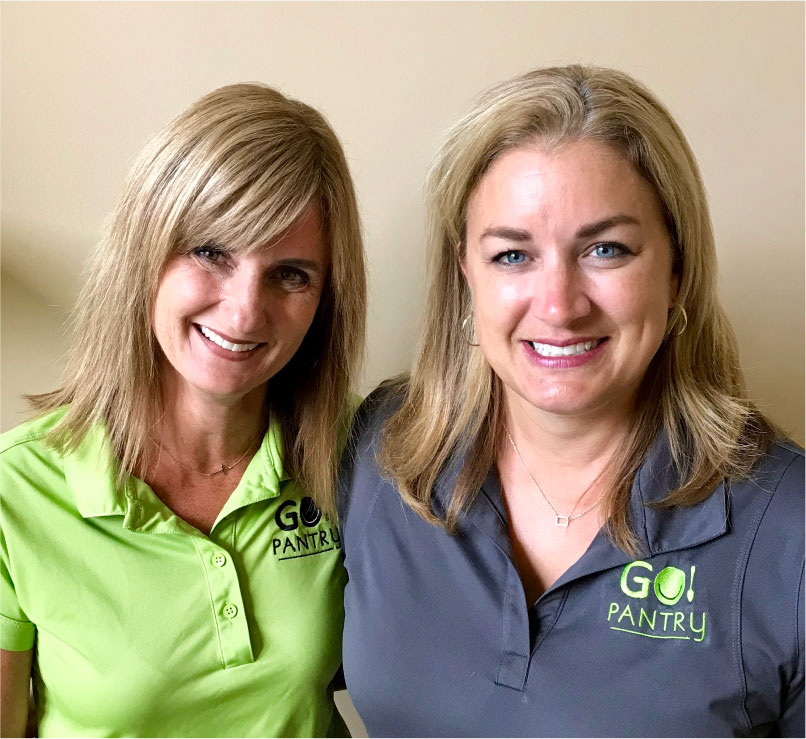 The thought of one hungry child pulls our heart strings.
The idea of many hungry children makes us get up and do something.