"I was hungry and you gave me something to eat."
GO Pantry is non-profit community outreach providing food for hungry kids in NKY on days schools are not open.
Since 2012 GO Pantry has been helping feed local kids in need. Summer Break is especially daunting for many kids in our community. There are kids in every school who rely on the Free & Reduced Lunch Program for meals during the school year. When school ends, so does their primary food source. With your help, GO Pantry is able to provide emergency food relief to local students who might otherwise go without. Your food boxes will go to kids indentified by their schools in Boone, Kenton, Campbell, Grant and Dearborn counties.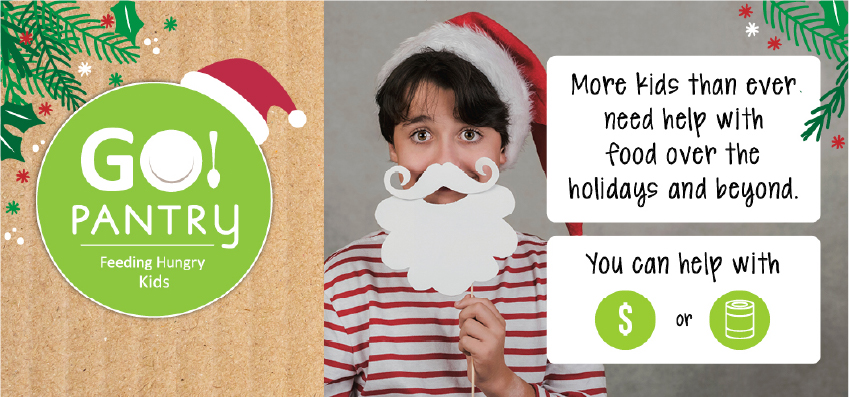 Christmas GO Box
Tis the season for our annual Christmas GO Box food drive! The number of kids requesting food support is bigger than ever before.  We need your help to meet the increasing need.  There are two easy ways to help fill GO Boxes. 1). Donate $50 and we will purchase the groceries for you! 2). Purchase the groceries and drop them at one of our 3 locations.
Our Green Level Supporters