"I was hungry and you gave me something to eat."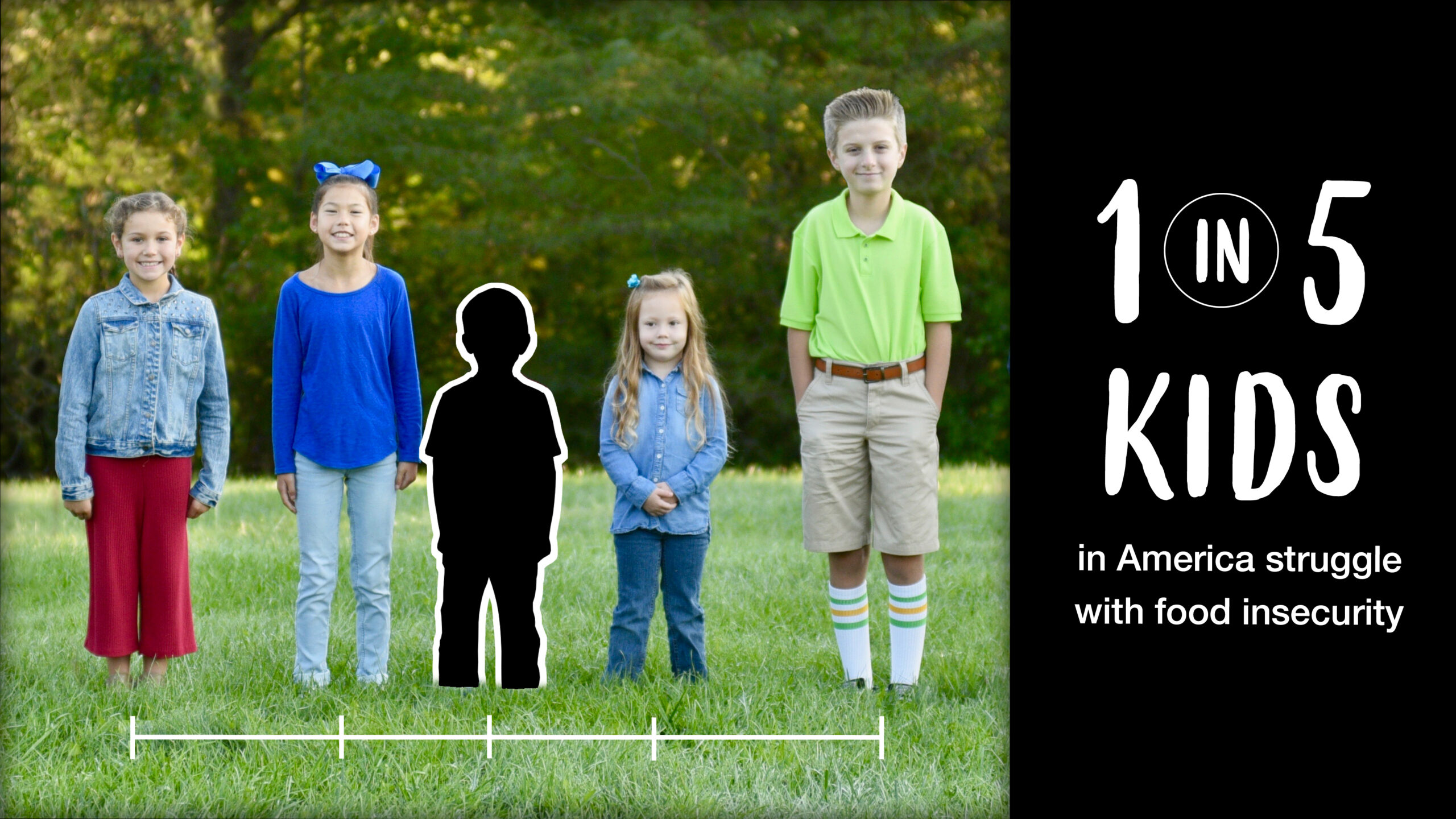 We need your help. Here's why. Since school started in September, we have seen a significant increase in the number of requests for emergency food support. Government assistance programs available during COVID has stopped. SNAP benefits recently decreased support. Decreasing resources coupled with increasing grocery prices and inflationary pressure have put more families in crisis.
GO Pantry is non-profit community outreach providing food for hungry kids in NKY on days schools are not open.
Since 2012 GO Pantry has been feeding local kids in need. There are kids in every school who rely on the Free & Reduced Lunch Program for meals during the school year. When school is out, many children lose their primary food source.
The requests for help from GO Pantry have jumped 30%. A staggering 1,200 kids in over 80 schools across 11 districts in 6 counties are receiving weekly food support from GO Pantry.
No child should go hungry. Please consider joining us with your support. Together we can make make a difference for the kids who need us.
Help us fill 2,000 GO Boxes this holiday season.
How can you help this Christmas? As you gather with friends and loved ones this holiday season, why not include GO Pantry? It's an easy way to get friends and family involved to help a local child in need with a GO Box for the upcoming winter break.
For your convenience, we have a list of food items needed to fill our GO Boxes. Additional information such as expiration date, location drop off, and contact information can also be found here on the Give Food page. Please note, GO Boxes need to be dropped off by December 3, 2023.
No time to shop? We are happy to do that for you! It costs $55 to fill a GO Box for one child. Click here to donate.
Thank you for your kind heart and generosity!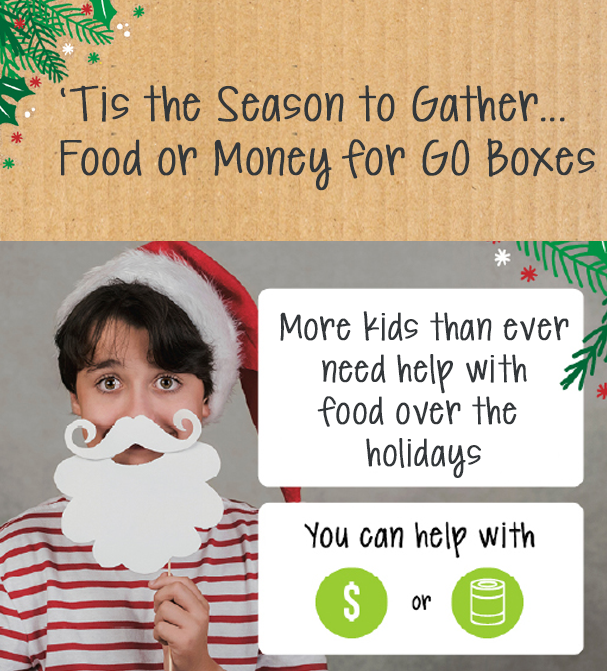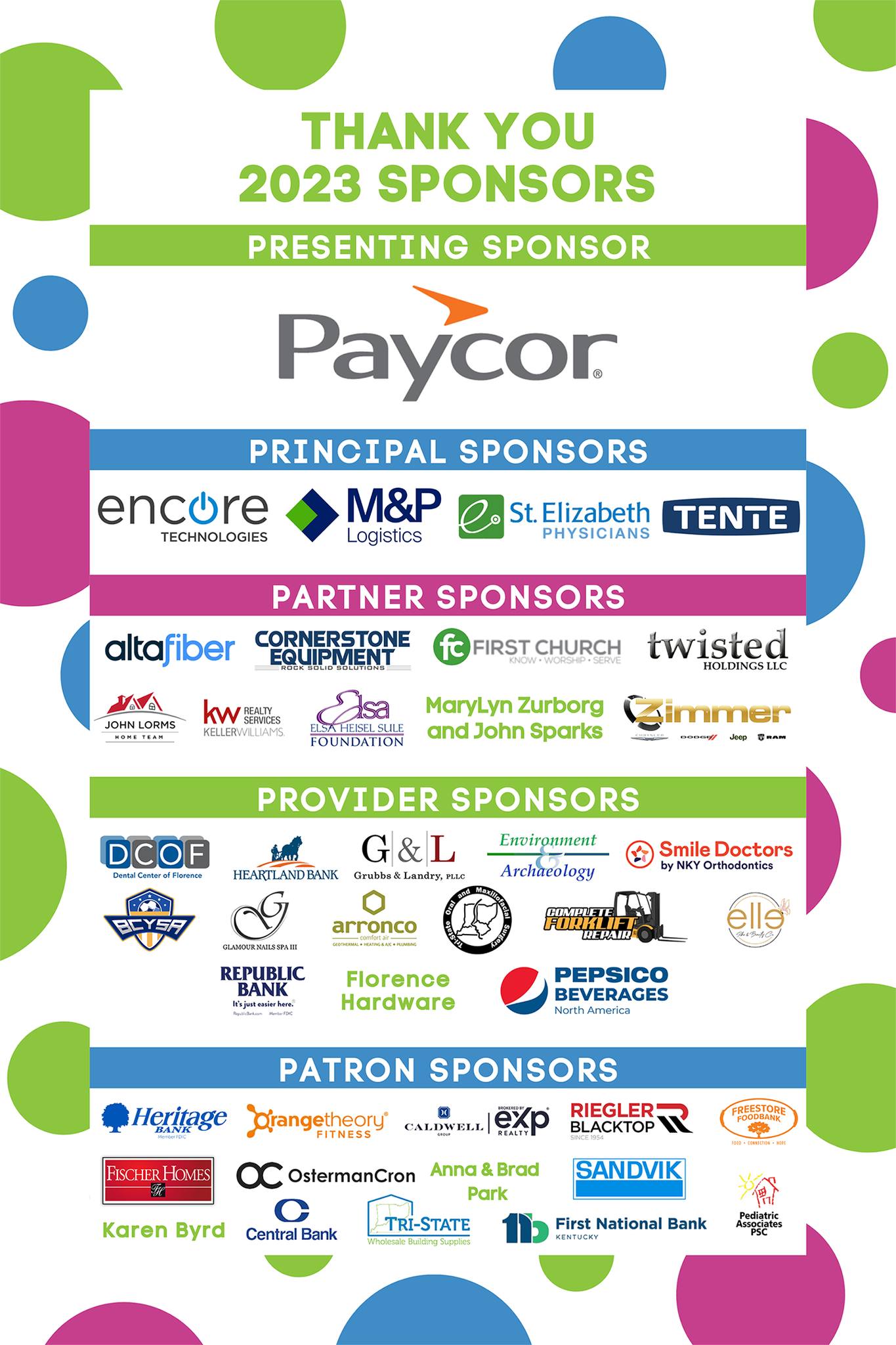 2023 Party for a Purpose
What. A. Party!
We had a blast at our first-ever GO Pantry Party for a Purpose, and we hope all our guests did too! We are so grateful to everyone who made this event possible. Thank you to our incredible sponsors who so generously invested in the event and GO Pantry. We applaud you for caring so deeply about our community and the children who benefit from our services!
We are so thankful for all the community support that fueled GO Pantry's inaugural Party for a Purpose.  More kids than ever are asking GO Pantry for help. Given the increased number of kids needing help and all of the wonderful support, we will likely make this an annual event. So, mark your calendars for next August, invite your friends, and let's plan to make next year's Party for a Purpose even bigger and better. Together we are making a difference in the lives of local kids!
GPAC – Student Ambassadors
Leadership, Service, Opportunity, Personal Grown, Volunteerism, Friendship, Fun
A GO Pantry Ambassador is a high school student in NKY who has been chosen by the GO Pantry Board and current ambassadors to represent GO Pantry by spreading awareness of childhood food insecurity throughout his/her community and school to serve our food insecure families throughout Boone, Kenton, Campbell, Dearborn and Grant counties.
Our GPAC Ambassadors participate in food drives, fundraisers, packing events, and more. Together we make a difference in our community by living a life of service to others.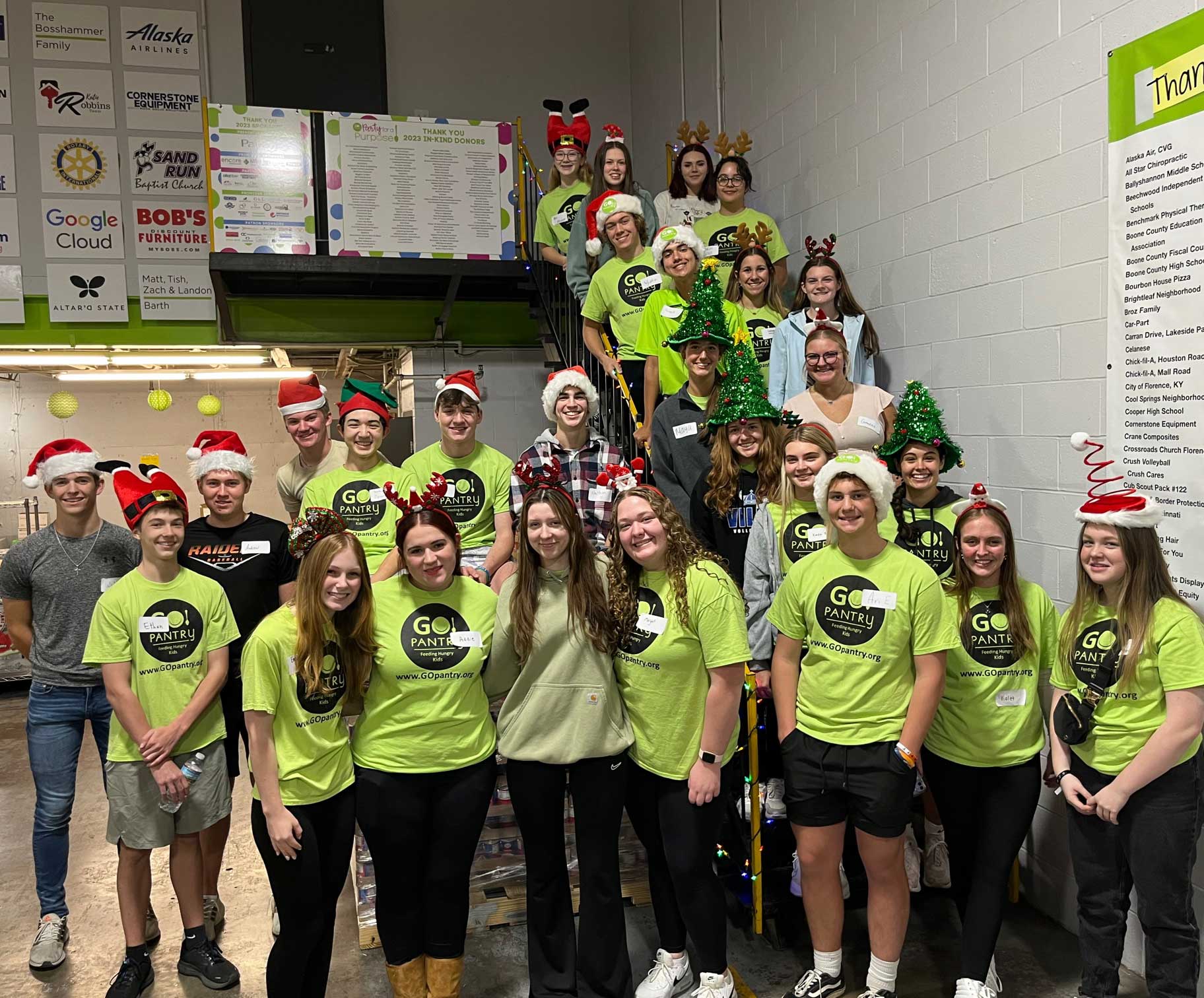 Our Green Level Supporters